Warning may contain spoilers through Straits of Hell.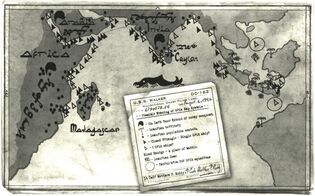 Madagascar , Mada-gaas-gar in Lemurian, was probably the original home of the Lemurians. They fled west after the Grik discovered them. The Grik moved their capital to the island.
In Deadly Shores Grand Alliance forces occupy Grik City following the First Battle of Grik City.
In Straits of Hell they defend Grik City in the Second Battle of Grik City.